Poderaccio organic farmhouse
Cooking Classes
If you are passionate about Italian food, enjoy learning how to create traditional recipes like an Italian, spend some quality time learning how to make traditional sourdough bread and pizza, fresh pasta from scratch with your hands only.
It will be not only a practical workshop but also an opportunity to know more about food and get more awareness of the importance of quality food.
We are lifetime members of "Slow Food", a food movement born in Italy in the 1989 , whose basic philosophy is in alignment with ours. Slow Food International states, "We believe that everyone has a fundamental right to the pleasure of good food and consequently the responsibility to protect the heritage of food, tradition and culture that makes this pleasure possible.
Our association believes and promotes the recognition of the strong connections between plate, planet, people and culture."
The cooking class will include 3 hour hand on lesson starting at 9,30 am ending around 1,30 pm. After class, you'll enjoy the dishes you made together with other food goodies and lot of organic Chianti wine.
Depending on the season you can choose among these different cooking classes:
FRESH PASTA (ravioli, taglietelle …) all year
SOURDOUGH BREAD and FOCACCIA
MAKE YOUR OWN CHEESE FROM RAW MILK
Cost: from 90 up to 100 euro per person, including lunch with organic Chianti wine.
.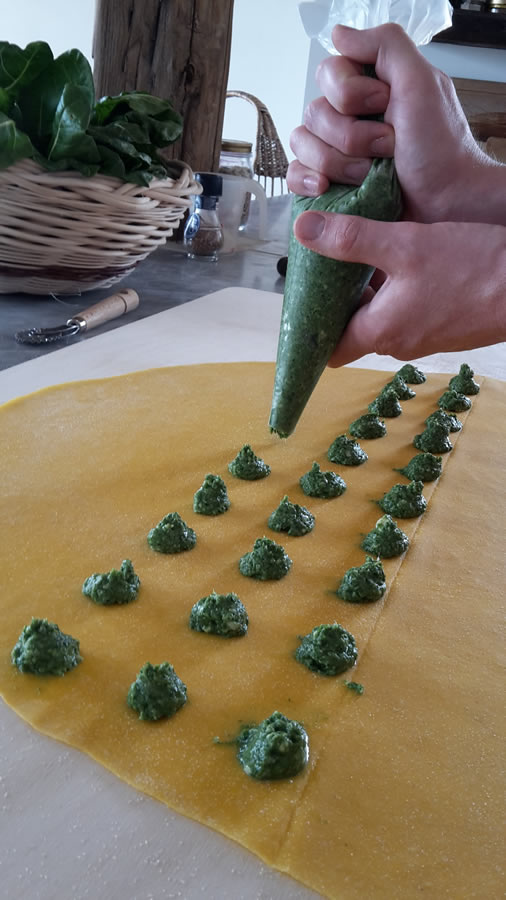 Poderaccio organic farmhouse
Gallery
Azienda Agricola Poderaccio
Bioagriturismo di Bellacci Francesca
Loc. S.Michele 15 – 50063 Figline Incisa Valdarno
mobile +39 3487804197
Email: info@agripoderaccio.it
HOW TO GET
On Google Maps digit "Poderaccio organic farmhouse"
GPS COORDINATES
Latitude: (43° 40′ 43.15" N)
Longitude: (11° 24′ 13.52" E)
By sending this form you accept the terms of our privacy policy.  CLICK HERE to read our privacy information concerning the processing of personal data in accordance with article 13 of the UE regulation 2016/679.