Poderaccio organic farmhouse
Neighborhoods
Poderaccio farm is located between Valdarno Superiore and Chianti .
Chianti is famous for its vineyards and wine tastings in old castles …but… Valdarno Superiore what does it offer to a visitor?!
It is a territory less known nevertheless very rich of incredible surprises made of old Medieval hamlets, amazing natural sites and historical monuments .
Driving or (e) biking e along the Setteponti road can be an experience to live a different Tuscany, out of the crowds, far from the touristy restaurants .
Setteponti road is the old Cassia Vetus that brought pilgrims to Rome . On this road you can find old churches of extraordinary beauty like Pieve di Gropina – National monument – or you can walk around the "Balze" the typical cliffs painted by Leonardo behind his Gioconda.
If you are more adventurous you can explore the mountain hamlets over the small town of Loro Ciuffenna , where you can find pure genuine food , clean rivers where to swim and hard trekkings to reach the top of Pratomagno mountain – 1592 mt above the sea level.
Come and see Tuscany out of the beaten track!
We offer a rental service of e-bikes – please advise in advance – so you can start exploring the territory of Valdarno directly from the farm or easily catching a train from Incisa to reach the starting point of the itineraries . You can download on your smart phone the 7 itineraries from this site :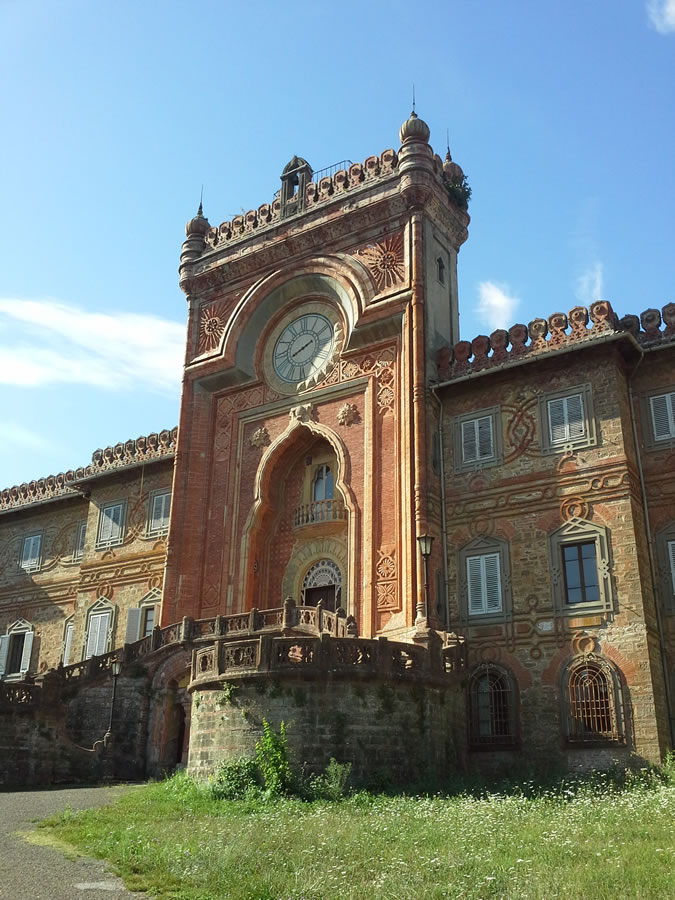 Poderaccio organic farmhouse
Gallery
Azienda Agricola Poderaccio
Bioagriturismo di Bellacci Francesca
Loc. S.Michele 15 – 50063 Figline Incisa Valdarno
mobile +39 3487804197
Email: info@agripoderaccio.it
HOW TO GET
On Google Maps digit "Poderaccio organic farmhouse"
GPS COORDINATES
Latitude: (43° 40′ 43.15" N)
Longitude: (11° 24′ 13.52" E)
By sending this form you accept the terms of our privacy policy.  CLICK HERE to read our privacy information concerning the processing of personal data in accordance with article 13 of the UE regulation 2016/679.