Organic Products
Extra virgin olive oil
OIL … A PRECIOUS PRODUCT
Have you ever asked yourself how much work there
is behind a bottle of high quality extra virgin olive oil ?
Although the olive tree is a very rustic tree, it requires a lot of attention and care to have a constant quality production. Olive trees require fertilizing and pruning. The harvest is an intensive high-labor work to be done every year between October and November.
Considering that the olive fruit is small (1/2 grams), that we cannot hire people (we would not have any profit) and that the harvest is made by hand, the efficiency of the operation is greatly reduced and consequently, the cost in terms of labor and time is high.
To get an extra virgin olive oil of excellent quality, the olives must be healthy and therefore must be picked with the maximum care to prevent bruising, crushing, mold or fermentation.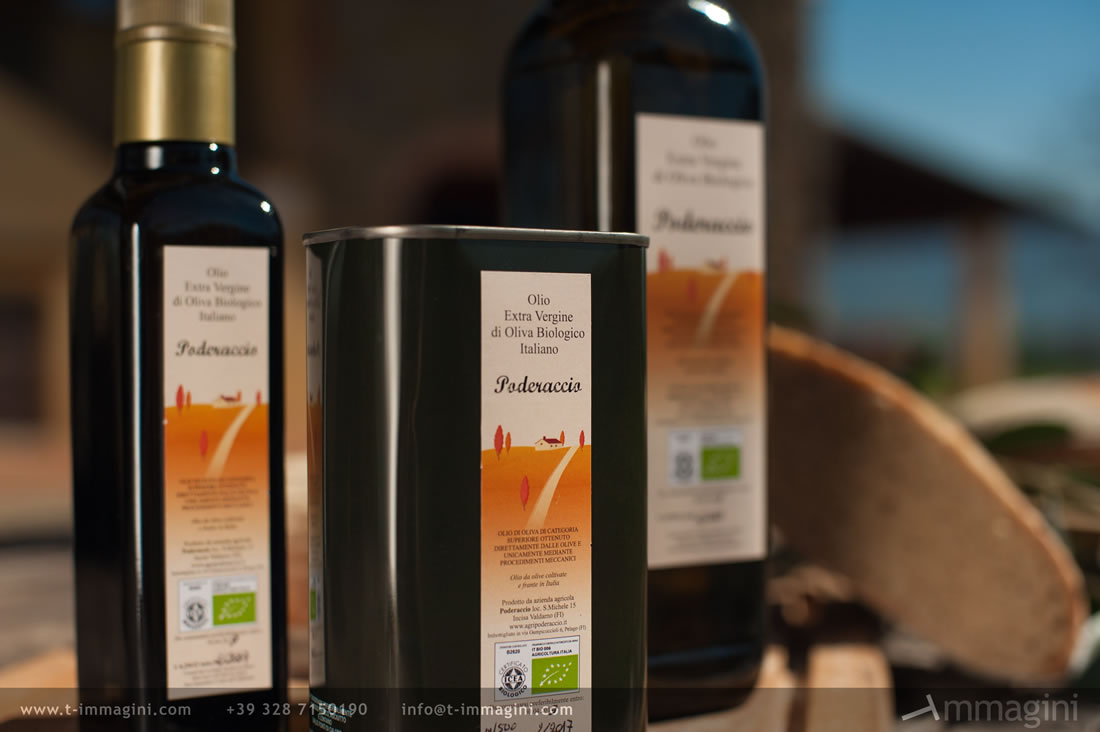 The harvest is made by spreading large nets (10 meters x 10 meters ) under each tree (we have 700 olive trees!) and shaking the branches with a professional electric tool that makes olives fall onto the nets.
So even under the best conditions – good load of the tree and large fruit size – an average harvest is no more than 30-40 kg/hour.
Our olives once picked, are kept in ventilated crates and taken to the mill every 48 hours to be pressed. In order to get a high quality of extra virgin olive oil, the shortest is the time between picking and pressing the best it is.
We bring our olives to the mill the same day of the harvest.
The mill we have chosen has innovative technology so that olive paste is worked in absence of air and at a cold temperature (around 20°).
The result is a more long-lasting olive oil full of nutrients. At the sensory analysis is ripely fruity, bitter and pungent with a prevailing aroma of almond and light notes of freshly-cut grass and artichoke.
Organic Products
Fruit and Vegetables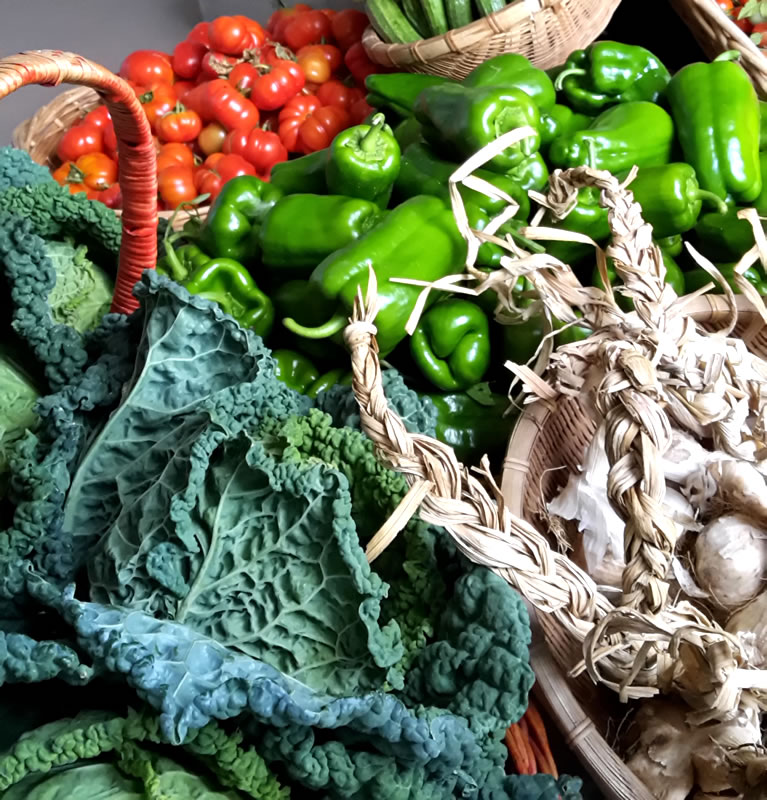 At the farm, there is a garden of 5.000 square meters where we grow seasonal vegetables and an orchard where we pick our fruit.
Seasonal fruit and the vegetables have more nutritional properties, more authentic taste and a smaller environmental impact in comparison to the off-season or intensively- grown products.
Our fruit and veggies meet the requirement of organic products, click on the logo to open the certificate.
For their cultivation, we don't make use of growth forcing crop techniques. In conclusion, they are healthier, cheaper and support the local economy!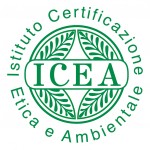 Poderaccio organic farmhouse
Shop
Extra Virgin Organic Olive Oil – 0.75 l
18,00 €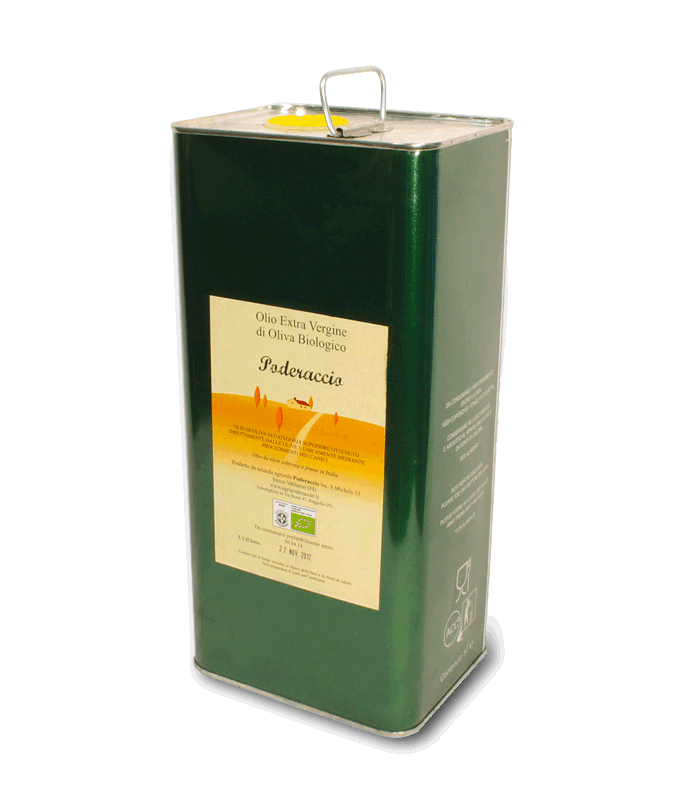 Extra Virgin Organic Olive Oil – 5 l
85,00 €